Dragon mug, Handmade Pottery Mug
This black matte mug was designed with inspiration from Game of Thrones. It has a colorful brown and green Dragon on the front and is perfect for everyday use.
Processing times vary depending on my workload. Please message me if you would like to know what my current processing times are. 

Three sizes available - 12 ounce, 16 ounce, 20 ounce

Dishwasher safe
Microwave safe
Handle does not get hot in the microwave
Sturdy and chip resistant
Perfect for everyday use
Food safe
Made from white stoneware clay
Individually glazed and designed, each one is unique
TurtleRok produces the highest quality handmade coffee mugs at our studio located in Bradenton, Florida. Our passion for making the best handmade coffee mugs and our commitment to customer service set us apart.
UNIQUE
Slight imperfections are a part of handmade pottery and add character to the mugs I make. This is something that you cannot find in lifeless, factory made ceramic ware - but you knew that already, and that is why you are here! 
Each TurtleRok stoneware item is hand thrown on the potters wheel.
GREAT GIFTS
Needless to say, TurtleRok's coffee mugs make perfect gifts. We have had numerous reports from our customers, telling us that our mugs are their favorites. See for yourself what our customers say.
LEAD-FREE GLAZES
I use only lead-free glazes and non-toxic clay.
The clay that's used to make your mug is certified 100% non-toxic, and is made from raw materials from the USA.
MADE TO BE USED
Because our mugs are fired to such a high temperature, each coffee mug is extremely durable and chip resistant. The sturdy handles are very comfortable for holding a hot cup of tea or coffee. Should you reheat your coffee or tea in the microwave, the handle on the mug will not get hot under normal circumstances. No need to wash the mugs by hand - they have no problems going through the dishwasher.
CUSTOM ORDERS
Custom orders are welcome, available upon request.
REVIEWS
This bought as part of a present. It took a long time to arrive, but it was stated at the time of order that delivery times would be longer than normal so the delay was as expected. Additionally the seller was at all times extremely quick to respond to any of my queries - both before and after purchase - and was always friendly in the responses. The mug had been, at my request, personalised with the name of the recipient. When it finally arrived it was well worth the wait - it was even better than the image suggested, was great quality, and the personalisation just topped it off really well. A great mug, and great customer service.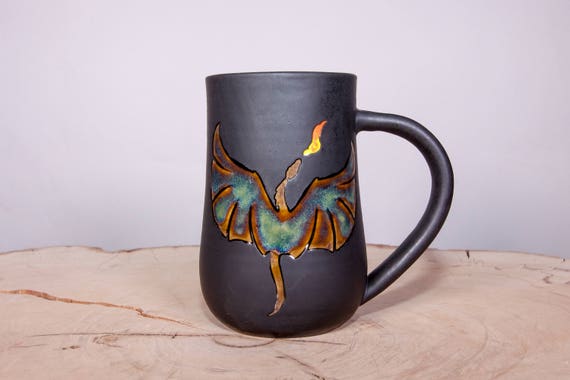 Colette
on Apr 26, 2018
---
I love this dragon mug for tea!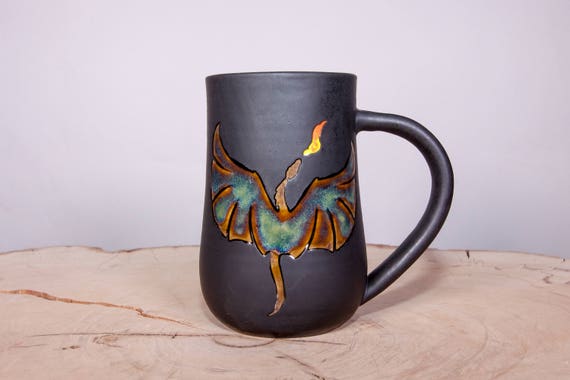 lcarranza2
on Apr 24, 2018
---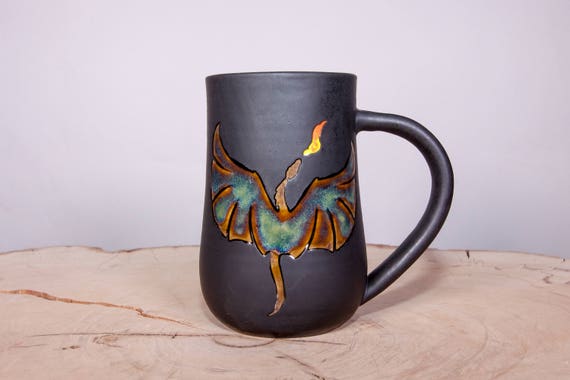 Christie Pratt
on Apr 15, 2018
---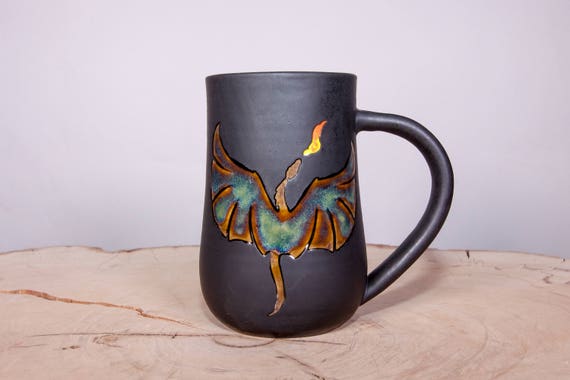 Rachel
on Apr 8, 2018
---
This was a gift for my husband for our 9th wedding anniversary. It takes some effort to wow him ....I think it's safe to say I did just that with this handmade gift. He smiled in surprise and loved the matte finish and the cool spiral at the bottom of the mug. Awesome find! Extremely happy to have found the TurtleRok Shop! Thank you for your craft!!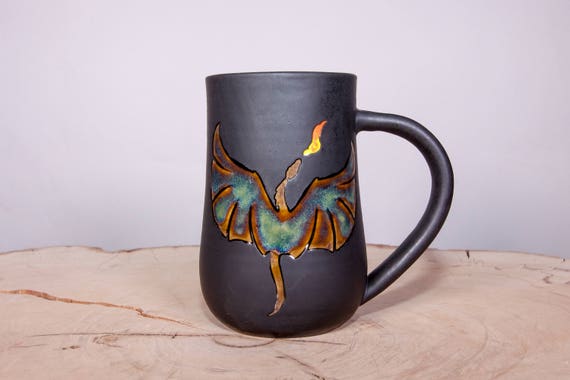 Tara Flowers
on Apr 7, 2018
---
Exactly as pictured. Love the dragon mug! Bought two more as a gift. Perfect handle and balance. My new favorite mug.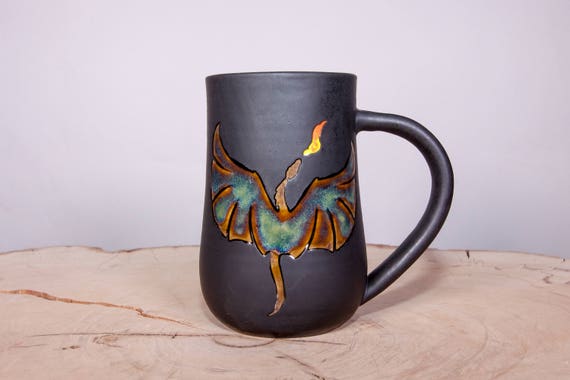 rocalaska
on Apr 6, 2018
---
This was a gift for my mother and she loves it so I love it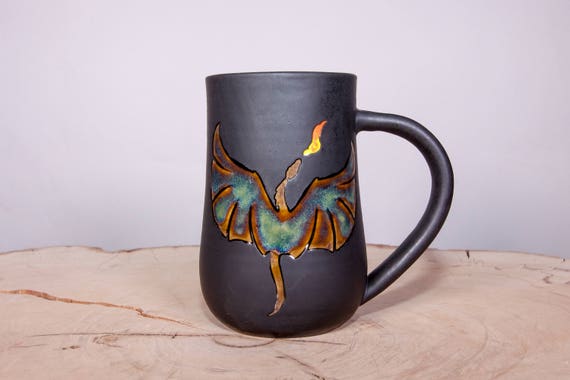 wdwfreek32
on Mar 28, 2018
---